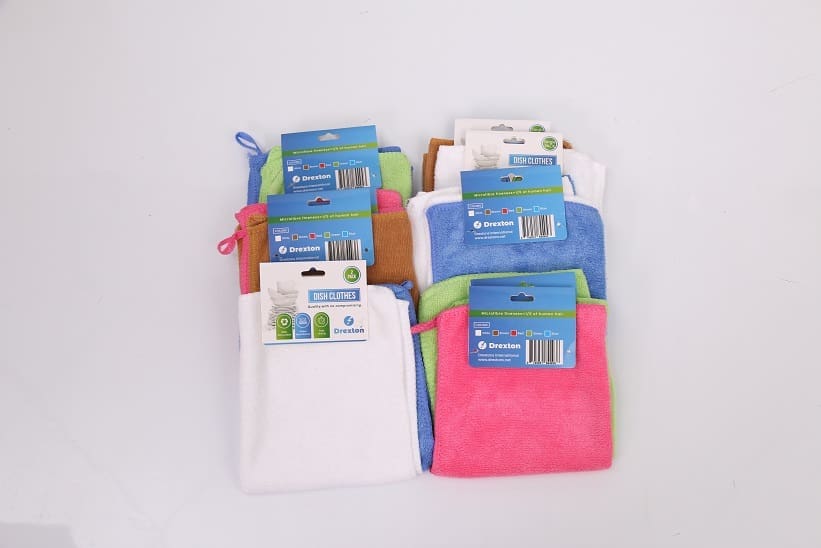 Drexton also offers a range of cleaning products to make household chores easier and more enjoyable. Our dishcloths are made from high-quality microfiber materials, making them a superior choice for all of your cleaning needs.
Microfiber materials are known for their superior cleaning abilities, thanks to their unique structure that allows them to trap dirt and debris much more effectively than traditional dishcloths. Our Drexton dishcloths are no exception, and they are designed to absorb dirt and grime quickly and easily, leaving your dishes and surfaces clean and sparkling.
Not only are our dishcloths efficient, but they are also easy to clean and maintain. After each use, simply rinse them out with warm water and hang them up to dry. When they become heavily soiled, they can be easily machine washed and dried, and they will come out looking fresh and new every time.
At Drexton, we believe that cleaning should be a breeze, and our dishcloths are designed to make this possible. They are available in a variety of colors and sizes to fit your cleaning needs, and they are durable and long-lasting, ensuring that you get the most out of your investment.
Whether you are cleaning up after a big meal or just doing some light tidying up, our Drexton dishcloths are the perfect choice for efficient and enjoyable cleaning. Try them out today and see the difference for yourself!